I'm Jason Shipman, a software engineer working in the Tampa/St. Petersburg area. You can reach me via any of the links here. I've lived in Florida all my life and studied Computer Science at the University of Central Florida in Orlando. My professional experience ranges from cybersecurity, personalized realtime advertising, underwater acoustics/radar sensor development for flight simulation, and both undergraduate- and graduate-level tutoring at UCF.
I love programming and prefer writing in statically-typed languages. Functional programming has captivated my interest since I first was exposed to it circa 2011 and meshes nicely with how I think about problems. My favorite language is currently Haskell. Haskell is purely functional and a joy to write. In the imperative corner, I also enjoy (perhaps surprisingly) slinging C++ now and again.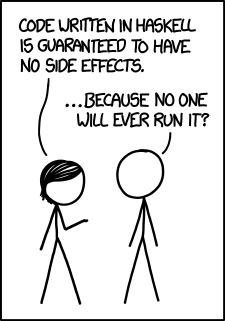 I have long been a member of the Cult of Vi(m).
Music is an important part of my life too. I am a huge hiphop head and often bump Aesop Rock, Ceschi, and MF DOOM to name a few. If I'm not listening to hiphop, it is usually hardcore, sludge, or some other metal subgenre. My favorite album is Jane Doe by Converge.